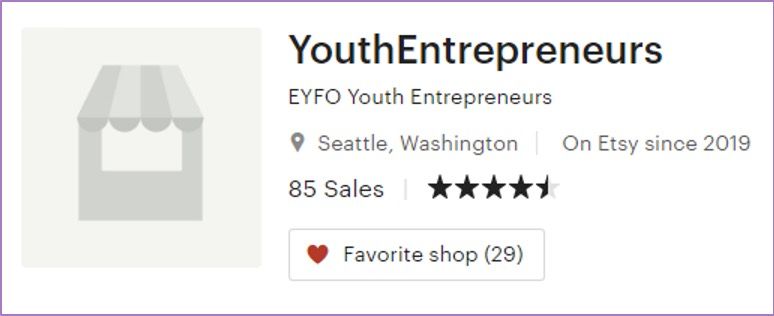 EYFO YouthEntrepreneurs Training Program
Empowering Youth & Families Outreach provides tools for our youth to succeed. One of those tools is in the area of finance by teaching:
·       How to start and run their own businesses.
·       Guidance on creating and marketing their creations. 
·       Basic graphic design to assist them in their ability to design marketable products.
·       Skillset to leverage the American economic system leading them to a path of self-sufficiency.
We achieve the goal of self-sufficiency by bringing in business professionals to educate on various business concepts such as sales & marketing, writing a business plan, production, and financial management.
We also provide them with their own equipment to allow them to produce their products at home. 
The youth operate an online store EYFO YouthEntrepreneurs where they sell their products. Other ways they sell and market their products are by attending events in the community. The profits of sales are deposited into the participants' personal bank accounts that will serve as a nest egg when they launch into adulthood following high school.
Shopping Donations

Amazon Smile Program
You shop. Amazon gives. EYFO wins big! When you shop at Amazon we ask that you shop through the AmazonSmile link.
Support EYFO by starting your shopping at smile.amazon.com.
Why?
Amazon donates 0.5% of the price of your eligible AmazonSmile purchases to EYFO.
AmazonSmile is the same Amazon you know. Same products, same prices, same service.
Remember to always start at smile.amazon.com to support EYFO every time you shop.
How?
Under the Select a charity section look for Or pick your own charitable organization: Enter Empowering Youth & Families Outreach in the search window.

Click on the Select button, where you see Empowering Youth & Families Outreach.

Click on the box next to Yes, I understand that I must always start at smile.amazon.com to support Empowering Youth & Families Outreach.

To confirm that a donation will go to EYFO you will see Supporting: Empowering Youth & Families Outreach.