Newsroom
If you want to know what's happening at EYFO, you've come to the right place!
Be sure to check back regularly to get our latest news updates.
EYFO College and Career Planning Program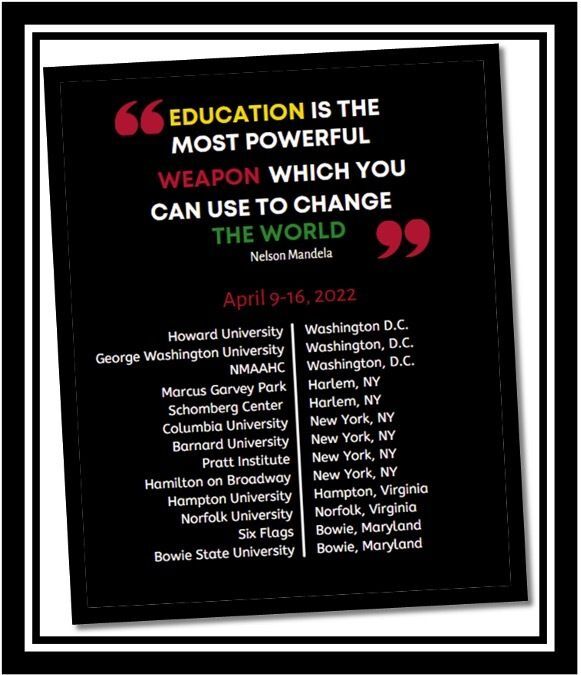 Following our intentional mission of "making a lifelong impact in the lives of youth," in April 2022, EYFO continued our tradition and flew 14 students to the East Coast for a tour of eight institutions of higher learning.  In 2020 we flew 15 students to tour several colleges and universities in Southern California.  In 2019 EYFO, once again, also took several students on a tour of East Coast colleges.  To learn more about this excellent program, click here.
Verity Credit Union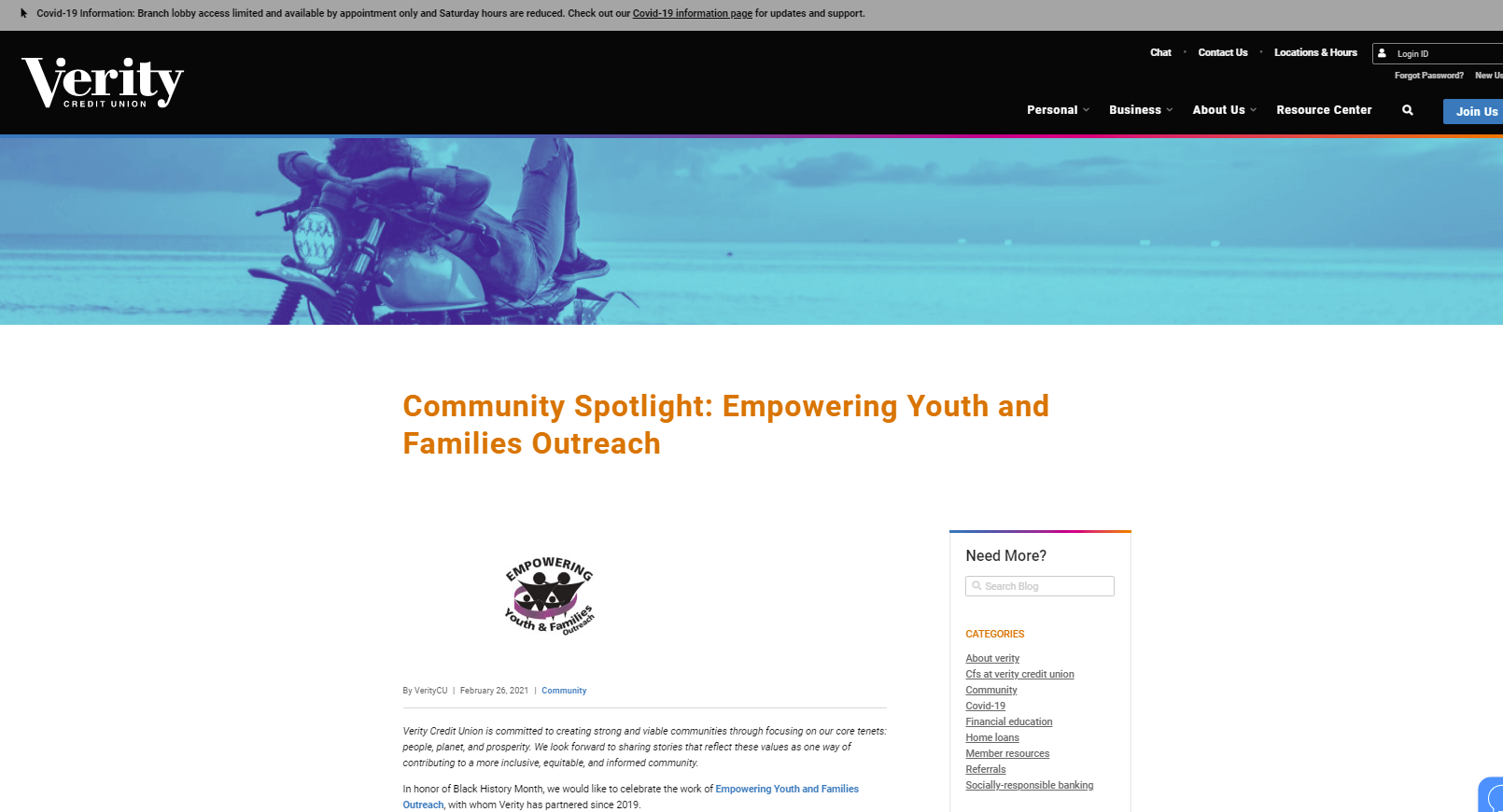 Verity Credit Union an EYFO partner since 2019,  featured Empowering Youth and Families Outreach in their Community Spotlight in honor of Black History Month.  Verity Credit Union provides financial education classes for our students. EYFO values our partnership with Verity Credit Union.
EYFO 2020 Scholarship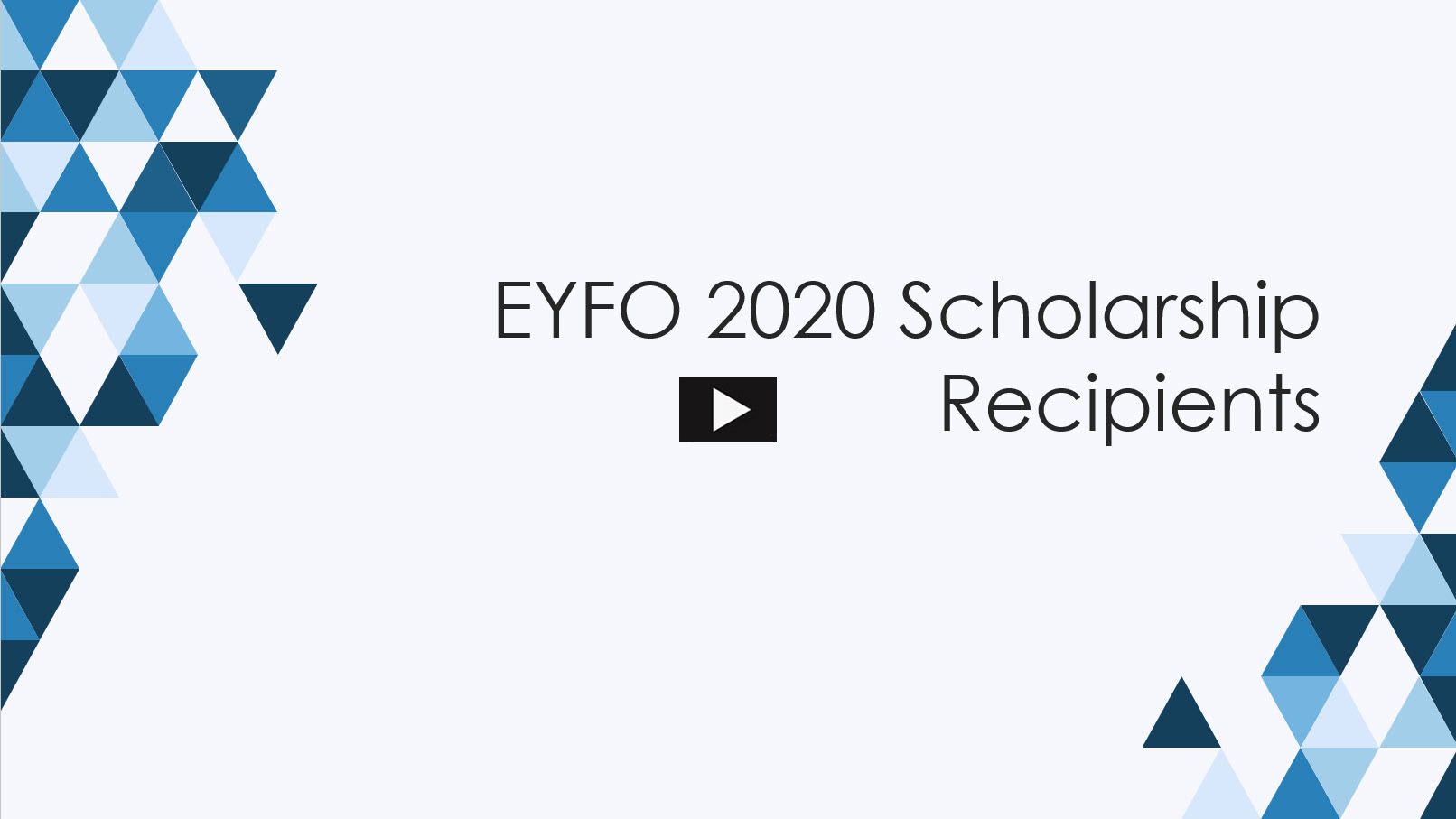 Movie Night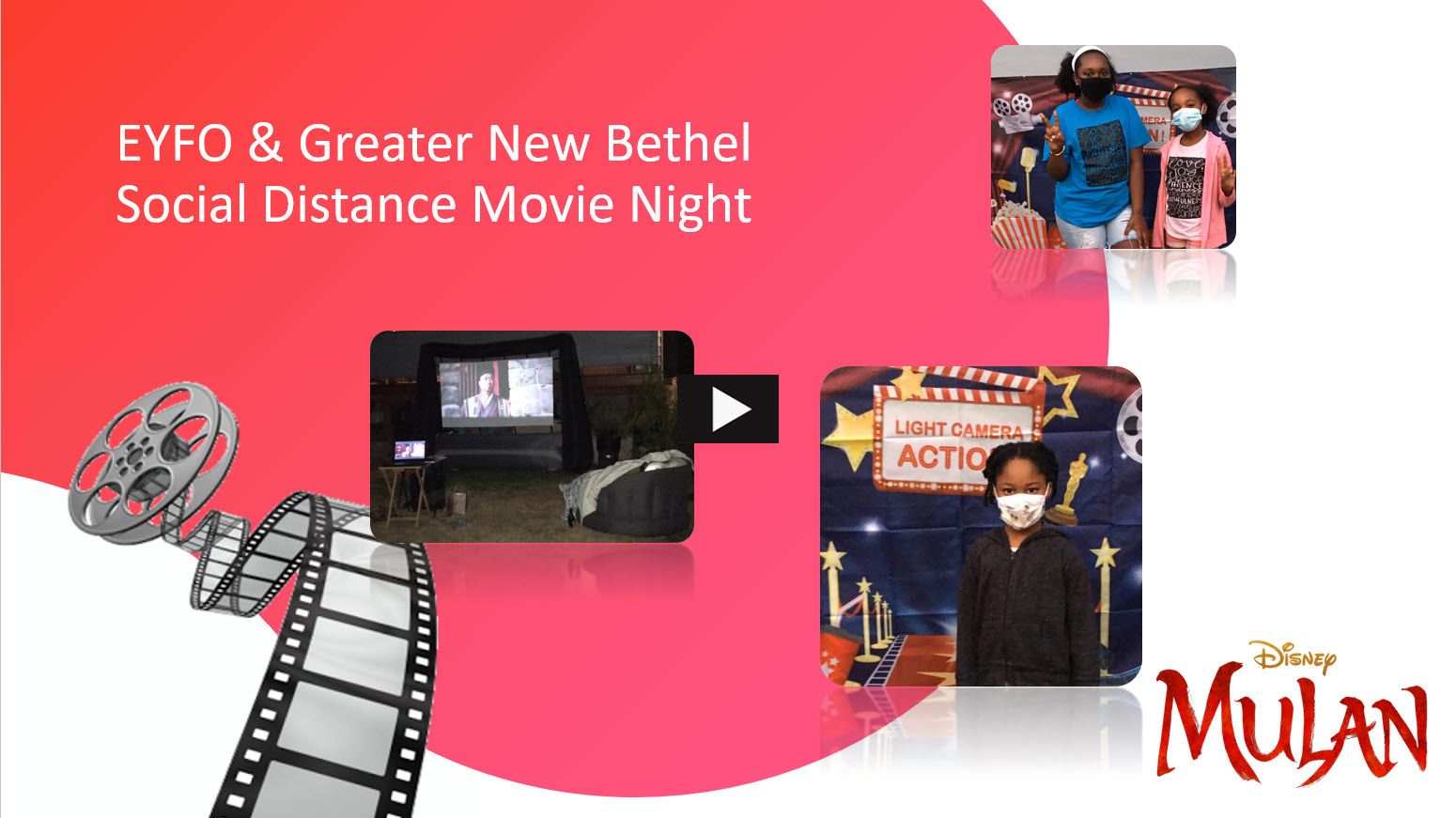 EYFO Virtual 2020 Summer Leadership Academy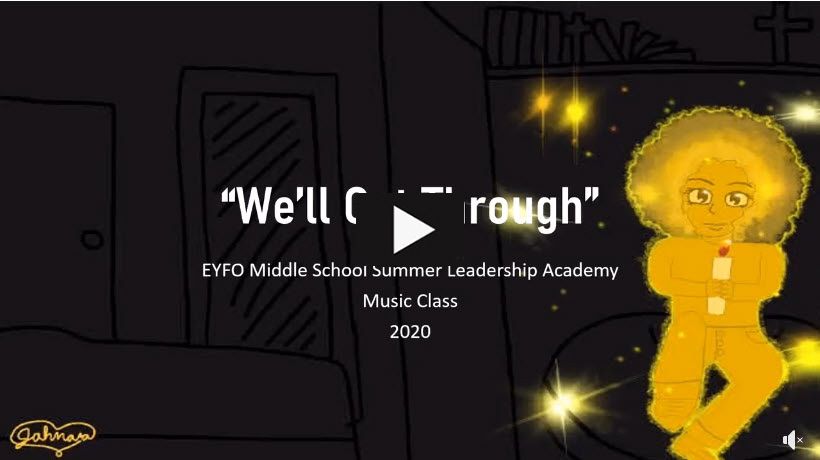 EYFO Music Teacher Sylvia Jones, and her students wrote this song titled, "We'll Get Through," based on their experiences concerning COVID-19 and the civil injustices. This class was part of  EYFO's  Virtual Summer Leadership Academy.  Sylvia Jones expressed the lyrics were taken directly from a conversation she had with her students. When writing the song,  they were involved in every aspect of brainstorming.
In their brainstorming discussion, she indicated that the student's expressed their frustrations and questions. One student expressed, they have to keep telling themselves, "it's not that bad,"  (chorus 1) to keep from getting overwhelmed.
The story behind the artwork: Sylvia had a vision in her head, but she isn't a painter or artist, so she explained it to one of our up and coming artists, Jahnia, who knew what to do! The concept is: there may be darkness all around, the darkroom, but there is hope, represented by the candlelight. 
Community Acknowledgments
Delta Dental
Delta Dental recognized the founder, Charlett Shoecraft with Smile Maker award through their Smile Power program which celebrates the power of smiles by nominating someone in the community who gives back and helps others smile.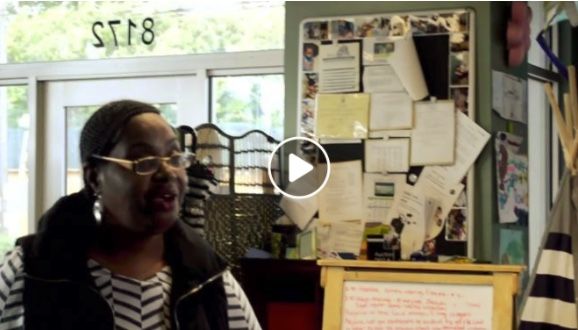 Delta Dental surprises Smile Makers in fun and unexpected ways, thanking them for making their community a better place.
After School Programming is in Full Effect!
Shout out to our tutors from Seattle Pacific University who come support our youth with tutoring and one on one support twice a week. To enroll your child in our Seattle-based after school program, click here.