GiveBig 2021 Results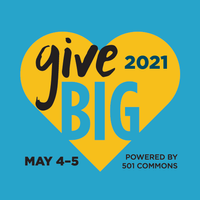 GiveBIG Washington helps nonprofits raise money, gain new supporters, and increase their profile in the community. Because of donors like you the May 2021, GiveBig event raised $21,095.00. Because of you our previous fundraising amount of $4,808 was shattered! We do not take your support for granted. We cannot thank you enough for coming alongside of us to make a difference, one child at a time.  See below
At a time when we are all experiencing the pandemic, generosity is what brings people of all races, faiths, and political views together across the globe. Generosity gives everyone the power to make a positive change in the lives of others and is a fundamental value anyone can act on. Your generosity is making a big difference.
Giving is not just about donating. It is about making a difference. You are making a difference in the lives of our community. Our mission is to make a lifelong impact on the lives for equitable treatment of youth by offering multifaceted programming raising up resilient leaders who are empowered to achieve their dreams[RT1] .
We look forward to your supporting the 2022 GiveBIG Campaign!
EYFO GiveBig 2021 Scholarships Awarded