Accomplishments
EYFO Alumni Accomplishments Since 2001
95% of our youth graduate from High School
70% Earned degrees (Associates, Bachelors, Masters)
80% Established careers in the workplace
85% Received tutoring in multiple subjects, while attending EYFO.
Based on the subject the average improvement is between .5 and 1 grade level.
60% Return to EYFO to work or volunteer
EYFO Additional Accomplishments
EYFO has served over 4,000 youth since 2002
EYFO has coached over 1,000 athletes in basketball and track
EYFO has traveled with over 480 youth to participating in:

USATF Track and Field
Junior Olympics
Hershey Track and Field meets including: Indianapolis IN, Baltimore MD, Eugene OR, Kansas City KS, Omaha NE, Spokane, WA, Miami FL, Sacramento CA, Los Angeles CA, Reno, NV, Greensboro NC, Houston TX and Hershey PA.

EYFO has traveled to Belize with 9 clients to serve at an orphanage
EYFO has traveled with 40 youth to Los Angeles, New York, Washington DC for educational trips and college tours
EYFO has traveled to San Francisco Marin Food Bank to serve with 8 youth for service learning
EYFO has travel with 40 clients to Los Angeles, California to serve at the Los Angeles Dream Center Learning
EYFO youth have participated in the Doctor for A Day and University of Washington Law Academy
EYFO has given out 10 college scholarships
EYFO has provided over 100 Junior/High School intern positions providing leadership development and training.
EYFO has provided over 100 parents with parenting skills in our "Strengthening the Family" parenting workshops.
EYFO has provided 3 workshops to 42 graduating seniors equipping them for college
EYFO have taken youth on memorable trips such as Disneyland, Lego Land, SeaWorld, Holy Land, Universal Studios, Silver Wood theme parks, Great Wolf Lodge, Seaside Oregon, Warm Beach Camp and Black Lake Camp
EYFO provides 100's of youth with Character Building and Resiliency traits through our yearly "Empowering the Next Generation "conferences and overnight camps
EYFO has led 100's of youth in services including creating a yearly free clothing drives for families in the community, feeding the homeless, toiletries drive for the homeless, providing goods to the homeless
EYFO has partnered with "Vision of Togetherness Ministries" to provide pen pals and sponsor children attending school in Kampala, Uganda
Community Acknowledgments
Delta Dental
Delta Dental recognized the founder, Charlett Shoecraft with Smile Maker award through their Smile Power program which celebrates the power of smiles by nominating someone in the community who gives back and helps others smile.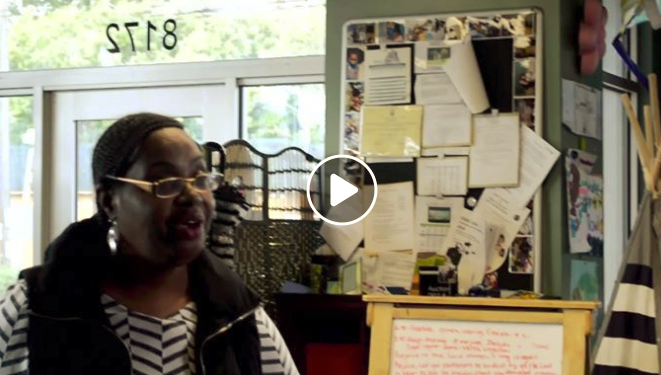 Delta Dental surprises Smile Makers in fun and unexpected ways, thanking them for making their community a better place.