Creative Minds Pre-School Program
EYFO guides young children to learn naturally through imitation and action.  We use multisensory education as they learn letters, numbers, and color along with the physical properties of materials. Our lessons include experiential learning engaging their imagination. 
Program features include hands on experience to boost math and reading skills.  Students participate in daily small and large-group activities. Themed units to encourage your child's curiosity, increase confidence their and support self-directed activities.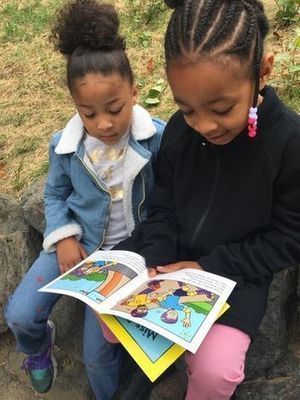 Ages                                               Two Years – Pre-Kindergarten
School Year Programming        September - June
Summer Programming              June - August
Hours 
Part-time                                        8:00 AM -12:00 PM or                    2:00 PM - 6:00 PM
Extended Care                              7:00 PM - 6:00 PM
Cost                                                Sliding Scale for Low-income families Reduced days/discounts for parent co-op
To register, please contact us at (206) 335-9439.