Tutoring and STEM Programs
EYFO Tutoring Program
Empowering Youth and Families Outreach After-School Tutoring Program ensures our Elementary through High School youth have the support needed to succeed academically by pairing them with tutors to assist them with homework and build strong academic skills. 
This program aims to reshape negative ideologies about education and youth capability through affirming hands on learning that incorporates an understanding of each youth as it relates to their psychosocial environment. Our work in this program includes building positive character attributes, developing resiliency traits, providing exposure to a range of learning opportunities, creating a culture of service, and increasing perceptions of self-efficacy.
EYFO STEM Program
Empowering Youth and Families Outreach STEM engagement prepares students for the hands-on Hour of Code event with our partner Amazon.  Students participate in hands on computer-based coding exercises working through appropriate computer and non-computer-based coding exercises. These exercises are meant to get the students thinking about the instruction aspect of coding, STEM and how important it is to be very specific, with each step. This program exposes them to the world of careers in STEM. 
EYFO's Tutoring and STEM Partners
Seattle Pacific University
Relationship building is the key to Seattle Pacific University tutoring with EYFO. Volunteers provide academic enrichment after school with elementary and middle school students in South Seattle. Tutors are matched one-on-one with a student, helping with homework, reading, and other activities.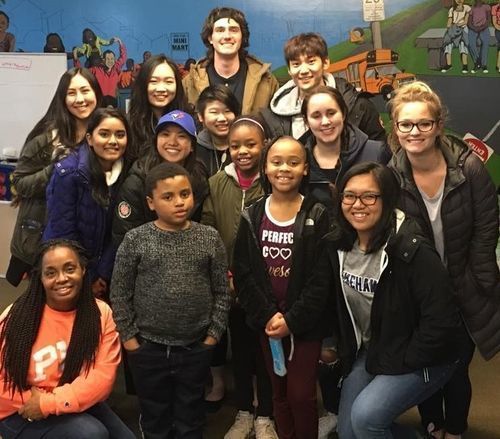 STEM Tutoring
EYFO partners with STEM Tutoring, their method focuses on two aspects of learning: mastery of specific math/science content and refinement of generalized study skills. The balance between these two aspects of learning results in skills that can be applied to the specific subject at hand and to the broader educational experience as well. They provide help with test preparation and homework. 
Amazon Hour of Code
EYFO students are introduced to coding at the Amazon Hour of Code. Amazon's vision is that every student in every school has the opportunity to learn computer science, just like English, biology, or algebra. This effort also focuses on expanding access to computer science and increasing participation by women and underrepresented minorities. 
Amazon Hour of Code Photos
Literacy in Communities
Literacy in the Community (LitCom) provides free high tech/high-touch tutoring in math, reading, writing, science and solar energy to students of all ages. They use technology to diagnose learning gaps and create individual learning plans, supporting the supplemental educations of students and families from all backgrounds.