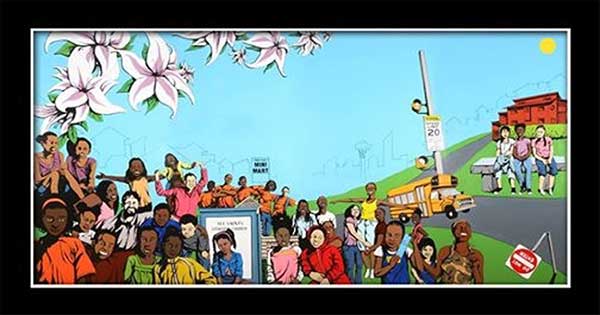 EYFO's Mission
Our mission is to make a lifelong impact in the lives of underprivileged youth by offering multifaceted programming that raises up resilient leaders who are empowered to achieve their dreams.
EYFO History
Empowering Youth and Families Outreach (EYFO) has been a vital part of our community. We are a 501c3 organization founded in 2002. EYFO was birthed as we recognized that many young people face tough challenges that can sometimes lead to making difficult choices. As a result, the consequences are often tragic and can have long lasting effects. We wanted to make a difference in their lives hence EYFO came into existent as a vision to make a difference, one child at a time.  
Our target area is Seattle, Washington and other cities in the greater King County area.  We serve all ethnicities, African American, African, Mexican, Samoan, Caucasian and Asian families.
We provide youth with the tools they need to become successful adults by creating an engaging and supportive environment that fosters each youth's ability to succeed academically and in life. 
We developed ongoing outreach programs to build positive character attributes, developing resiliency traits, and increasing perceptions of self-efficacy by identifying and developing individual strengths in the youth we serve.
Our programs provide year-round out of school times activities, tutoring, arts, sports and other enrichment programming, as well as leadership programs for elementary –through high school, low-income youth.